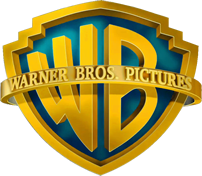 CASTING CALL
for PAID MOVIE EXTRAS!
*** CASTING CLOSED ***
WARNER BROS. FEATURE FILM
TENET – A Christopher Nolan Film
Casting Extras to play the role of Soldiers. Specifically Seeking Men & Women 18-55 with the following skills/experience:
Military Veterans/Active Duty
Law Enforcement
Gun Handling
ROTC
Physically Fit
Filming for approximately 3 weeks –  October/November (TBD)
near the East Side of the Coachella Valley
There are NO SIGN-UP FEES. 
Dixie Webster-Davis Casting is responsible for this casting. Call (818) 755-1404 for more information or email at DWDCasting@gmail.com
*IMPORTANT NOTE: The Greater Palm Springs Film Alliance & Film Office is not a talent agency, casting agent or talent management firm; we do not represent talent, negotiate or earn commission from talent. If you are seeking a licensed agency or representation, please contact the Film Office for a referral: (760) 861-1182
CURRENT & PREVIOUS CASTINGS
ABOUT the FILM OFFICE
Recognized as the official film office of the Greater Palm Springs region, the Greater Palm Springs Film Alliance and Film Office is the Coachella Valley's economic development resource dedicated to attracting all types of film and media production to the Coachella Valley. The Film Office encompasses many activities, such as attracting and promoting film and television productions, facilitating access to filming locations, connecting producers with local crew, talent and vendors, and acts as liaison between industry and government entities; all while marketing Greater Palm Springs as a world-class production region in the United States. The Film Office works with all local governments, including city, county, state and tribal entities.