Olivia Wilde's "Don't Worry Darling" personifies Palm Springs
Xochitl Peña – Special Freelance Writer
A lot of movies have utilized the year-round sunshine and natural beauty of Palm Springs over the years.
But none, at least recently, have epitomized the mid-century luxe lifestyle the resort city is fa-mous for, than "Don't Worry Darling."
This psychological thriller from actor/director Olivia Wilde was filmed in Palm Springs in 2020 and hits theaters on September 23, 2022.
It's no surprise Palm Springs was selected as a location since the movie takes place in a desert utopia circa the 1950s and oozes that mid-mod lifestyle. Yes, it's a bit of a movie cliché to call the city a movie is shot in, one of the main characters – think New York and Woody Allen films. In this case though, it might be fair to say without that Palm Springs aesthetic, the movie might not be the same.
Two trailers have been released and have created lots of buzz for the movie, which has gar-nered a Most Anticipated Film nomination by the Hollywood Critics Association Midseason Awards.
The film revolves around a housewife played by Florence Pugh who with her husband played by Harry Styles live in a seemingly perfect community called Victory – an experimental town that houses the families of men working for the top secret Project Victory.
The trailers set the scene for the stereotypical picture perfect mid-mod lifestyle – gentlemen opening the car doors for women, swanky dinner parties, parlor games, cocktails by the pool, fashion shows and women dutifully seeing their men off to work with a kiss and a wave.
But Pugh's character begins to question her picture-perfect lifestyle wondering if something more sinister is at play.
The trailer features Pugh spiraling into madness as she cracks open yolk-less eggs, wraps her face with saran wrap and struggles with walls closing in on her. Is it her imagination? Is it real? We'll find out on Sept. 23.
Coachella Valley locals will recognize the various film locales and backdrops – the San Jacinto Mountains, the mid-century homes and palm tree lined streets.
Scenes were shot at the following locations, all known for their unique and stunning architecture:
• Canyon View Estates condominiums, in South Palm Springs, designed by Dan Palmer and William Krisel between 1962-1965.
• Palm Springs City Hall, 3200 E. Tahquitz Canyon Way, designed by Albert Frey and originally built between 1952-1956.
• Palm Springs Visitor's Center, at the corner of Tramway Road and North Palm Canyon was designed by Albert Frey as a gas station in 1965.
• The Kaufman House, 470 W Vista Chino, designed by Richard Neutra in the Little Tuscany neighborhood. Known as the location for the iconic "Poolside Gossip" Slim Aarons pho-to from 1970.
There's also one scene in the trailer that was clearly filmed at the historic La Quinta Resort & Club along its palm tree lined entrance.
The movie has also garnered plenty of social media steam thanks to a handful of behind-the-scenes gossip fodder. Is there a rift between Pugh and Wilde? Did the off-screen relationship between Wilde and Styles cause issues on the set? Why was Shia LaBeouf nixed from the role that wound up going to Styles? If you believe the old adage that all publicity is good publicity then the lead-up to the release of "Don't Worry Darling" has been a success.
Whether or not the movie holds up its end of the bargain, it's a safe bet that the sun-baked beau-ty of Palm Springs will shine through.
"From them I've learned I shouldn't be afraid of going anywhere and of course to travel and go to places. And if I can do that with the film industry — go anywhere and do the thing that I love — I'll definitely take the opportunity."
Don't Worry Darling - Filmed in Palm Springs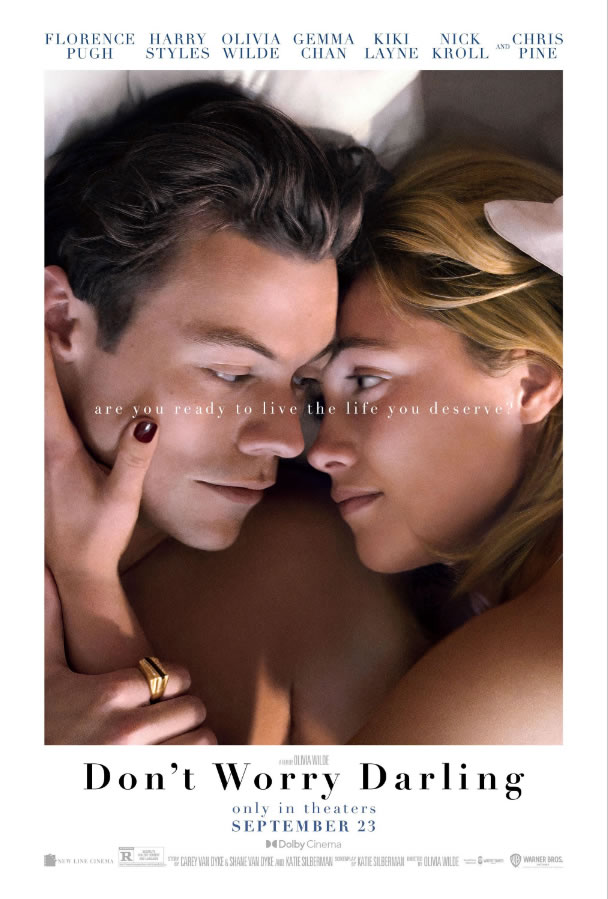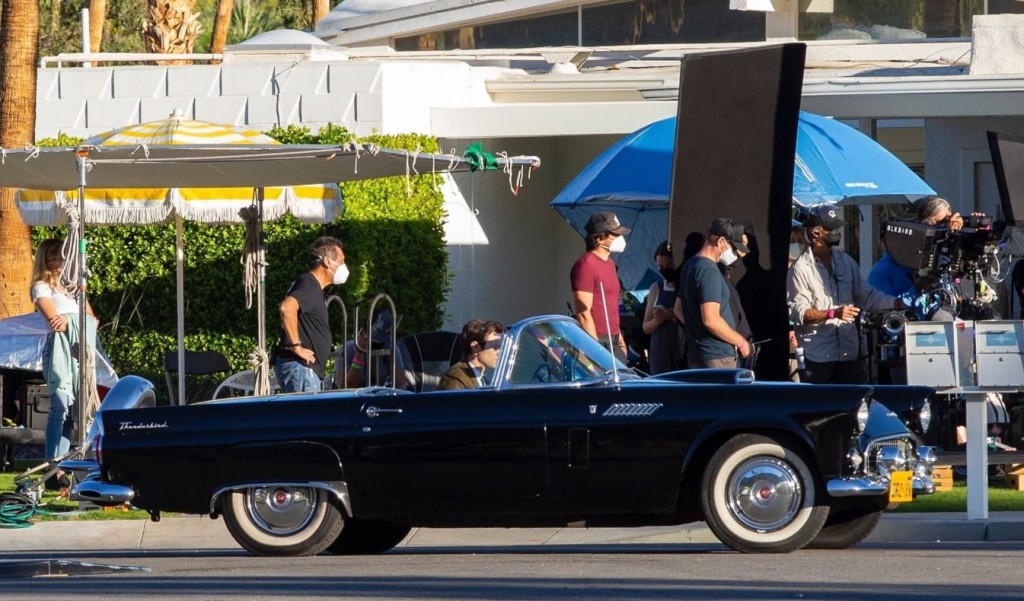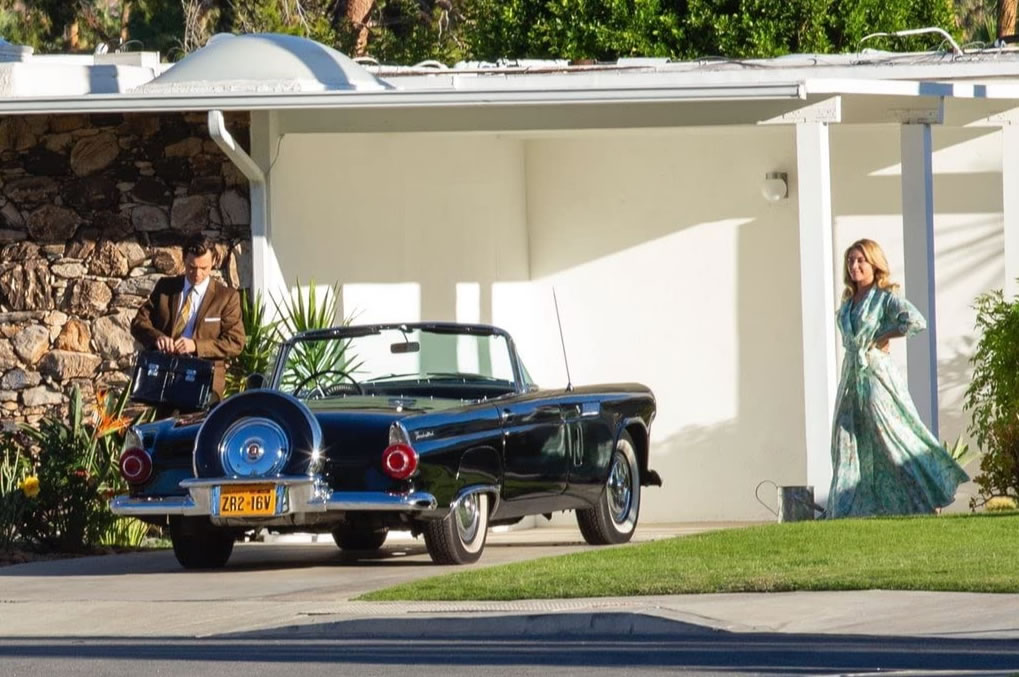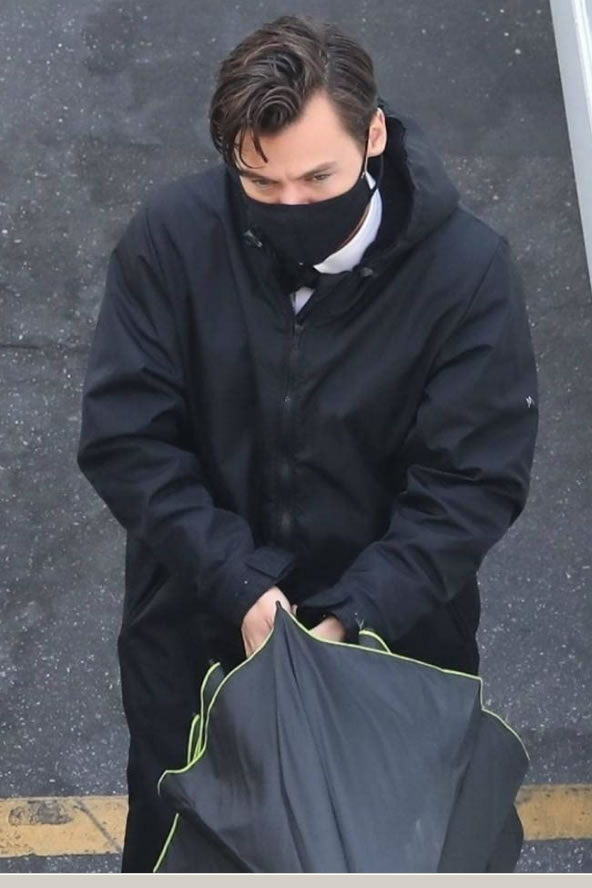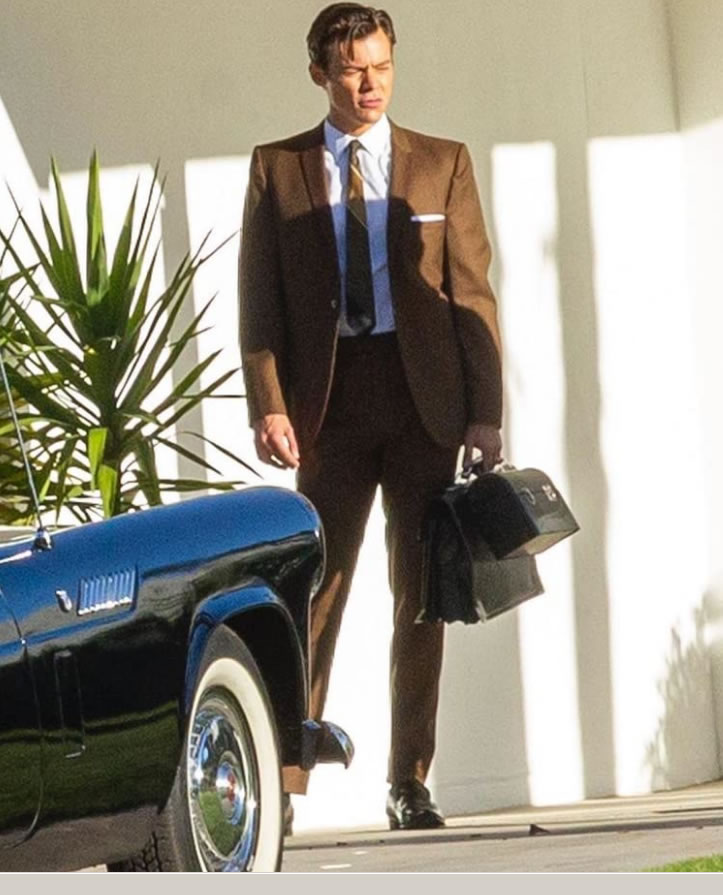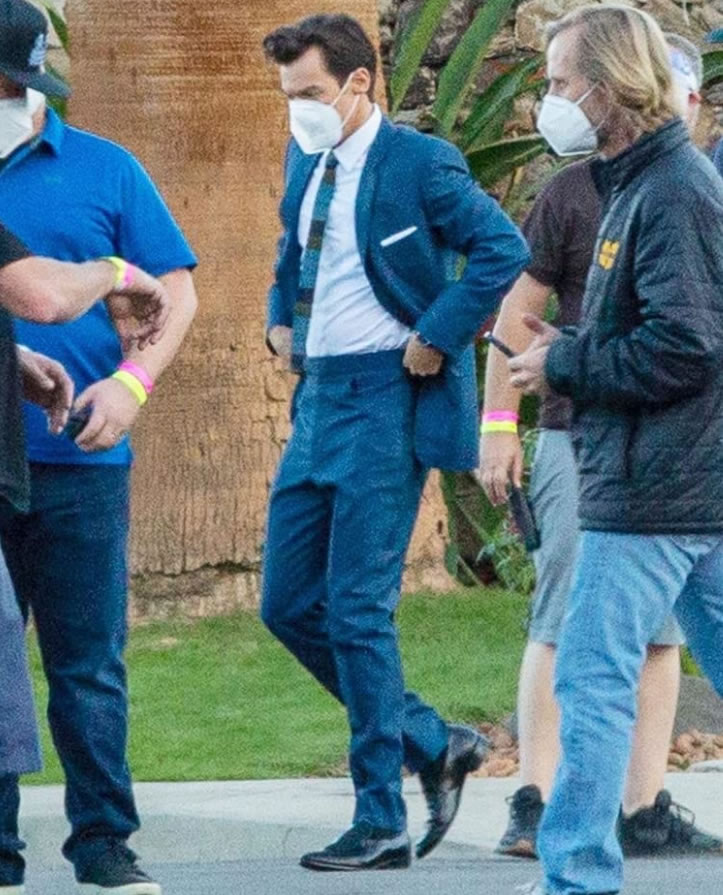 Special Freelance Writer – Greater Palm Springs Film Alliance & Film Office
I moved to the Coachella Valley from Michigan almost 20 years ago and prefer the triple-digit-heat over the sub-zero temperatures. I'm a self-proclaimed movie geek who graduated from Michigan State University and love my Spartans. Prior to my current daytime gig as an Outreach Specialist at Desert Water Agency, I was an entertainment columnist at The Desert Sun/USA Today who cherished covering all the major desert events including the Palm Springs International Film Festival and ShortFest.