Welcome to the Official Film Office of Greater Palm Springs!
STEP 1: Contact the office at (760) 861-1182.  We'll help you understand the process for producing in the city of Palm Springs and other local desert cities, including the unincorporated towns or Riverside County, tribal lands, state and federal jurisdiction – all located in and around the greater Palm Springs region. We believe the permit process should be easily understood with quick access to agency information, contacts, and applications. The Greater Palm Springs Film Office is here to assist you with that process. If at any time you need immediate assistance, please give us a call at (760) 861-1182.
---
A STAR IS BORN – In Theaters October, 5th.
Film Locations in Coachella Valley:
The Empire Polo Club
The Empire Polo Club is a 330-acre polo club in Indio, California in Riverside County in the Coachella Valley, near Palm Springs. Founded in 1987, it has hosted international polo tournaments. It leases out its polo grounds for the Coachella Valley Music and Arts Festival annually.
Palm Springs Convention Center
The Palm Springs Convention Center is a 245,000 sq ft convention center located in downtown Palm Springs, California. Architect William Pereira designed the original building in 1974. In 2005, the Convention Center completed a massive expansion, adding over 100,000 sq ft.
Jalisco Tires
Jalisco Tires is located on North Palm Canyon Drive in North Palm Springs. Beyond mounting tires, this unique film-friendly location has been featured in several films, including CONSTANTINE (2005) dubbing as a business set in Mexico.
Dillon Road – Between N. Indian Canyon & Palm Drive
Dillon Road is a popular stretch of desert scenery, running West from the famous wind farms in North Palm Springs through the rolling hills of Indio on the east; totaling over 32 miles of desert highway.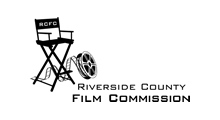 ---
— Featured Production Vendor —
— Hire Experienced Crew —
NEED CREW?
CALL THE OFFICE AND WE'LL CONNECT YOU WITH THE DESERT'S FINEST CREW MEMBERS.
The Film Office maintains a crew list of over 300 working professionals so if you can't
 find crew on the site, give us a call and we'll find someone for you!
— Just in case you've seen it —
— Our Important Partners! —