Future in Film: One Student's Journey to be the next Guillermo del Toro
Xochitl Peña – Special Freelance Writer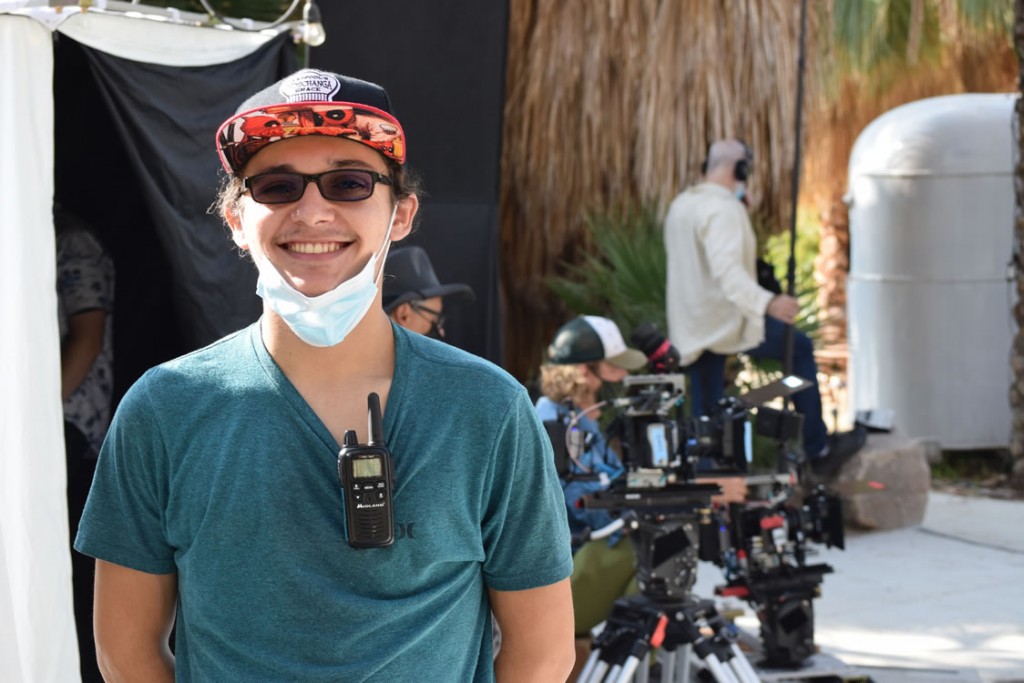 When "Shape of Water" won an Oscar for best picture in 2017, Sebastian Garcia-Guerra recalls how some of his fellow Palm Desert High School classmates didn't get it and just thought it was weird and strange.
For Sebastian, Guillermo del Toro's fantasy monster flick was much more than that. It served as inspiration to pursue a career in film and showed that it's OK to be a creative weirdo.
It was also del Toro's call to action during his acceptance speech that really struck a chord: "This is a door. Kick it open and come in."
"That really made me happy. Just to hear it makes me confident that this is something I'm able to do. If I want to tell some weird story about monsters and creatures falling in love with each other then I can do it," he said.
"The focus is telling the story you want to tell and telling it the way that you want to without any constraints."
Sebastian is now 20 and just graduated from College of the Desert's Film program in May. This fall he will continue his schooling at California State University, Los Angeles where he is enrolled in the Television, Film and Media studies program.
With lots of real-world experiences on photo shoots, commercials and a feature film, Sebastian said he is prepared for film school in LA and wherever life takes him beyond that.
"I definitely learned a lot from these classes. And the professors that I've had they were all very knowledgeable and they're all people that you can really trust to ask any question about film, or the film industry," said Sebastian.
Film courses at COD are part of the Media, Film and Journalism program and include courses in everything from screenwriting and cinematography to film editing and documentary filmmaking.
"They get a smattering of so many things. We've got everything," said Vincent Sassone, an independent filmmaker and film program manager at College of the Desert.
Students at COD also participate in high level capstone classes, they have access to a state-of-the-art studio and can learn how to be production assistants, which Sassone sees as a critical job that opens many doors in the film industry.
COD offers a two-year Associate Degree in Film Production or a variety of film related Certificates of Achievement or transfer degrees if students plan to continue film studies at a four-year university – like Sebastian.
The COD classes Sebastian enjoyed the most were the cinematography and editing classes. He hopes to become a film director and/or screenwriter and said those classes have especially helped provide a solid base.
Learning film terminology has also become priceless on sets since there are so many terms specific to the film industry – it's almost like its own language.
Sebastian recalls during one of his early jobs on a set, someone asked for a "stinger" but he had no idea what they meant. He later learned in his cinematography class that a "stinger" is an extension cord.
"Now – any job as a PA (production assistant) or as a gaffer, if I hear that word I know exactly what to look for," he said.
Sebastian is grateful that while attending COD, he has had the opportunity to work on a number of film jobs such as a GMC photoshoot, commercials for BMW and Mercedes-Benz and a feature film called "Night Train" directed and produced in the Coachella Valley by Shane Stanley.
"For the most part in those commercials I would be a production assistant. In the very first job I had I was mostly helping around, I remember setting up the tables and tents for people to have lunch in and walking around the set making sure people have waters," he said.
He's also helped with location scouting and getting craft services set up by purchasing snacks and drinks for the crew.
For "Night Train" he served as a production intern and earned an IMDb credit as an additional crew member on the film.
Sebastian remembers one particular scene where the characters were drinking and after each cut he had to fill up their glasses and then exit the set quickly.
While he learned a lot from being on set – what stood out the most for him was the importance of being focused, considering a film's schedule and time restraints, and making sure everyone is happy.
"It felt so surreal being on (set) there I guess because I just turned 20 years old," he said. "It's very surreal that I've been able to do the things I've been hoping to do at such a young age."
Sebastian's appreciation for film though really began when he was around 11 or 12 and in 6th grade and made a short film with his cousin. That's what planted a seed.
"Just from that moment I really enjoyed doing it and I thought it was a lot of fun and from then on that's what got me interested in film and wanting to do this," he said.
So it was apropos when Palm Desert High School started offering a film program pathway his sophomore year. He joined up right away and continued the courses there until he graduated from PDHS in 2020.
Palm Desert High is one of five high schools in the Coachella Valley — along with Indio, Desert Mirage, Coachella Valley and Palm Springs — that introduces students to the film industry through a pathway program.
COD works closely with these five high schools across the valley so students can seamlessly continue their film studies after graduation.
Sassone said he is impressed with the caliber and know-how the students attending COD from these high schools have exhibited.
"The level of competency … has risen dramatically because of the programs that these people are running in their high school. It's amazing," he said.
Sebastian is excited to take what he learned at Palm Desert and COD and continue his film education at Cal State LA.
After that, he intends to seize every opportunity that comes his way – something he learned from his parents.
"From them I've learned I shouldn't be afraid of going anywhere and of course to travel and go to places. And if I can do that with the film industry — go anywhere and do the thing that I love — I'll definitely take the opportunity."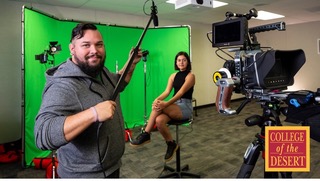 College of the Desert program builds future filmmakers
With year-round sunshine and a versatile landscape that includes mountains, a desert and everything in between, the Coachella Valley is a great place to film for all types of productions – from commercials and music videos to TV and feature films.
But when a production is in town, what if there is a need for a production assistant or a film editor or even a camera operator?
That's where local film programs like the one at College of the Desert comes in.
COD's program has been slowly and steadily building a workforce to support productions, aid filmmakers and, who knows, maybe even produce the next Martin Scorsese or Jane Campion.
"We live just far enough from Los Angeles where you can't just shuttle in and out with crews. You have to actually put them up and feed them and pay for their lodging and it gets very expensive," said Vincent Sassone, an instructor and film program manager at College of the Desert.
"If we created a workforce, we will get more productions out here from Los Angeles and other areas and that is the primary goal of the program – to create that workforce."
COD Film Program
Film courses at COD are part of the Media, Film and Journalism program which overall is intended to prepare students for careers in everything from radio, television and film production to writing, print journalism and broadcast.
Students enrolled in film courses learn everything from screenwriting, cinematography and film editing to on-camera acting, voice over and documentary filmmaking. The program also has an intimate, but "full-blown" studio complete with green screen and  state-of-the-art equipment that provides a place for students to create.
 "We want to generate students that would be viable editors and assistant directors. It's the existing productions we want to support but it's also to create that ability to bring other productions," said Sassone.
 While the goal of the program is to create a useful workforce in the Coachella Valley and teach students how to make movies, Sassone said it's also much more than that.
"It's about finding your voice and giving you an opportunity to broadcast your story, tell people who you are, where you're from," he said.
Prepped for the future
Sassone said sometimes he feels like a talent agent, fielding calls from folks who need someone to help edit film or fulfill another type of production-related job.
As chair of the film department at College of the Desert, he's always happy to oblige and connect his film students with work.
After all, that is his goal – get his students real-world experience so they can pursue a career in film and join the workforce, or continue their film studies at a four-year university.
"We have sent so many students off to work not just on creative content jobs … but also to get started in productions, to work in editing positions and some notable things," said Sassone.
The program advisory board and its faculty are made up of industry professionals who provide mentorship and ensure students are ready and equipped for their next chapter in life.
"We have an amazing working faculty … these people have really been dedicated and working very hard to see this program grow," he said.
While COVID-19 did affect enrollment, Sassone said the program's future looks bright especially with plans for it to be located at the new COD campus in Palm Springs – when it is eventually built.
"I'm so excited at the possibilities right now," he said.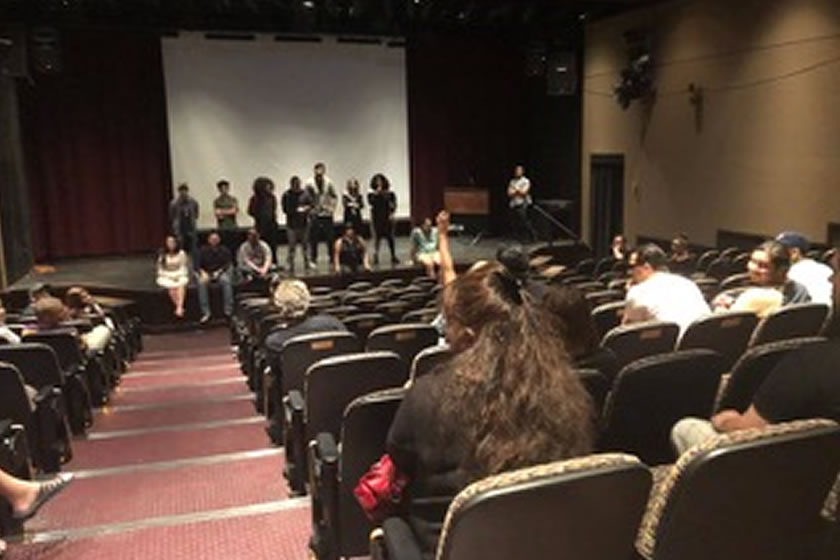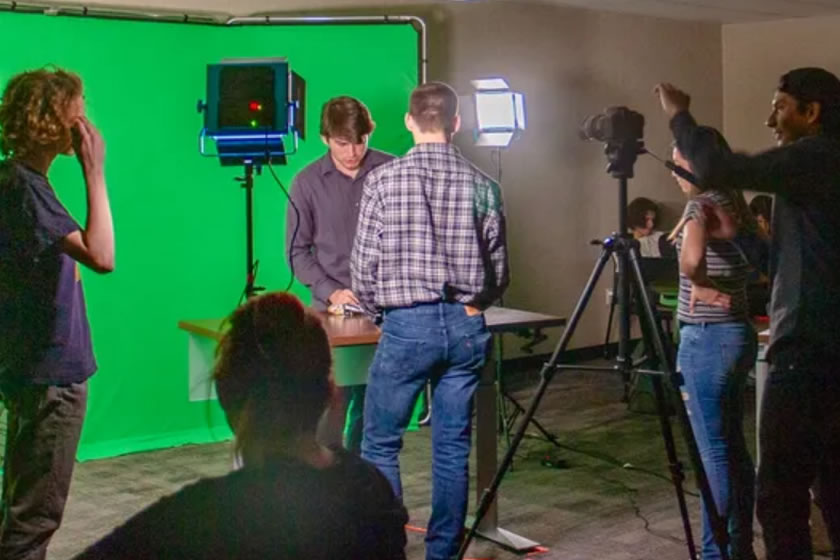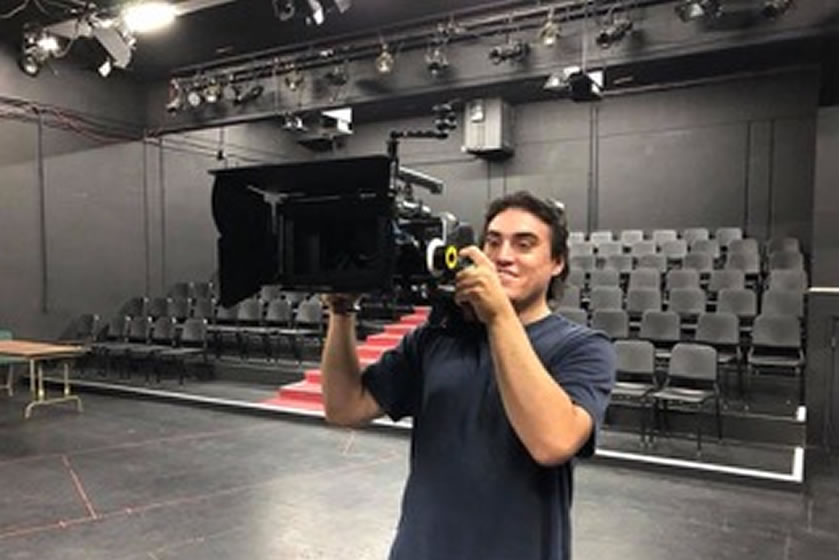 Student Showcase
The first five years of College of the Desert's Film Production Program are documented through the films selected for this showcase which was presented live at the Camelot Theatre on Wednesday, June 29th, 2022. The films were made by the students enrolled in the program between its inception in Fall 2017 through the current Spring 2022 semester. Much has changed in the world in those five years and this is reflected in the films in this showcase. It's a document of the development of the nascent program, a testament to the power of film, and a celebration of the drive and spirit of our students. A great thanks to the resiliency and creativity of all involved in the program – students, instructors, advisory board and administration – to make sure these first five years of College of the Desert's Film production program are just a glimmer of the bright future ahead for the program and our students.
Special Freelance Writer – Greater Palm Springs Film Alliance & Film Office
I moved to the Coachella Valley from Michigan almost 20 years ago and prefer the triple-digit-heat over the sub-zero temperatures. I'm a self-proclaimed movie geek who graduated from Michigan State University and love my Spartans. Prior to my current daytime gig as an Outreach Specialist at Desert Water Agency, I was an entertainment columnist at The Desert Sun/USA Today who cherished covering all the major desert events including the Palm Springs International Film Festival and ShortFest.