Levi Vincent
President & CEO
Greater Palm Springs Film Alliance & Film Office
Palm Springs' storied association with Hollywood had little impact on the region's ability to attract film and television production until Levi Vincent reimagined the area's film industry in 2015. Since then, annual film revenue has increased over 134% and the Greater Palm Springs area is now one of the most popular production locations in Southern California, outside of Los Angeles.
The Greater Palm Springs Film Alliance & Film Office (GPSFO) facilitates film permits, scouts; lists locations, promotes crew, features specialty vendors, and helps productions find affordable hotel accommodations. In 2016, Levi introduced a casting division to the company's website, which allows talent from the community to self-represent and connect directly with producers – unique among Film Office websites in California. Levi also maintains a full-service production company specifically designed to help International filmmakers meet local and state requirements, as co-producer.
In 2009, his short story animated films caught the attention of Sony Pictures Entertainment. This led to a contract naming him as the "first community-born developer" to create and publish digital merchandise that enhances a gamer's virtual world experience on the Sony PlayStation Network, where over 30 million gamers socialize. Levi's monetizing innovations, such as product placement and upselling within games, are now commonplace revenue streams in the video game industry. His company also produced original films and music for broadcast on the PlayStation platform. In 2010 his production "Aliens vs. Androids Fight for Freedom" won Best Picture from Loot Interactive. Many of the characters he created took on a life of their own and became Brand Influencers.
Levi's charismatic leadership has inspired many to cultivate talents they never thought they had. Seeing the need to expand the local workforce to meet the growing demand for production talent, Levi introduced the semiannual Young Filmmaker's Studio in 2018, giving multiple busloads of high school students hands-on experience at the Coachella Movie Ranch. Many of these young enthusiasts go on to find jobs on local film and photo productions.
Levi has received numerous accolades in recent years; he has won the prestigious SBEMP Award for Entrepreneurship, earned a Certificate of Special Congressional Recognition for Business Achievements, a Certificate of Recognition for Entrepreneurship from the California Legislature and he was a Semi-Finalist in Emerging Platforms for the Inland Empire Spirit of the Entrepreneur Awards.
Levi currently volunteers his time with the Arts, Media & Entertainment Council, Desert Sands Unified School District Advisory Council, Desert Screenwriter's Guild and Palm Springs Women in Film & Television.
Coleton McCray
Film Office Liaison
Greater Palm Springs Film Alliance & Film Office
After two years of working for the Riverside County Film Commission, Coleton has found his way working with the Greater Palm Springs Filming Alliance & Film Office, Inc. He is a graduate from Riverside City College with an AA in Math and Sciences, primarily focusing in the Computer Science field for app and game development. He also has been a thespian for over 10 years, and is a screenwriter for his own TV series. He has as a passion for editing streams, films and clips to help promote others with their hard work.
Coleton is known for his charismatic and expressive voice, both vocally and digitally, as he has a knack for reaching out to others to bring them together and form a unified consensus, whether it be business related or in his personal livelihood. He enjoys keeping everyone informed of events and other activities around town, as well as shedding light on small businesses to help them gain more attention.
With much experience in theatre and film/television, Coleton believes that all directors, screenwriters and actors should be given the chance to share their Hollywood dream to the world, and is willing to help out their production vision anyway he can.
Ricky Reidling
Casting Liaison
Greater Palm Springs Film Alliance & Film Office
With over 20 years in the entertainment industry Ricky has had a successful career being the creator of the cable series "BoysTown", that he wrote, produced, directed and played one of the lead characters for the cable network OUTtv in Canada and Europe for two seasons. Ricky held all auditions and did the casting for the hit show along with his feature film "Heels" that was released in 2010.
Ricky is enthusiastic to be joining the Greater Palm Springs Film Alliance & Film Office that also provided him assistance with background actors, locations and permits on his latest project a T.V. pilot titled "Some Kind of Wonderful". The pilot was filmed in Palm Springs and stars Greg Louganis, Rosemary & Newell Alexander (Sordid Lives) along with several other celebrity names attached.
As Casting Liaison, he is looking forward to growing the talent division and working with local actors on film, T.V., print and other productions that will take place here in the desert.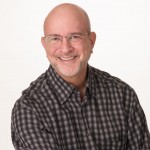 keyboard_arrow_leftPrevious
Nextkeyboard_arrow_right
David J. Stern
Consultant
Greater Palm Springs Film Alliance & Film Office
With more than 30 years experience, David has led the planning, creative development and implementation of marketing campaigns for products and services across many categories and communication platforms. David has developed and executed sales-generating campaigns in categories such as retail, packaged goods, financial, quick service restaurants, fitness, hardware retail, computer corporate and education sales, Information Technology, video gaming, theme parks, toys, data management software solutions and most recently, the TV station industry.
David is a leader in results-driven marketing. He has led campaigns that increased revenues for McDonald's, Discover Card, Sea World and Busch Gardens, US West, Wendy's, Arby's, Ace, Van Kampen, Sun-Times, Kraft, Turtle Wax, Illinois Lottery, Ohio Art, and Ultra Diamonds. With wide-ranging experience covering consumer-based communication, business-to-business, event marketing, promotion, retail, direct response, retail point-of-sale merchandising, web communication and Social Media, David has worked at Chicago Advertising Agencies; J. Walter Thompson, Foote, Cone & Belding, DDB Needham and the CBS Affiliate for the Coachella Valley in California – KPSP Local 2.