S U B M I T   Y O U R   B U S I N E S S
Get Noticed!
Showcase your business to a targeted audience: the film industry! Submitting your business listing is simple – just enter your information below and press submit. That's it!
Free Listing – Start Here
Submit the form below for a free Production Vendor listing.
Free listings are for greater Palm Springs based businesses only having a local address as primary. Out-of-area business will incur a $99.00 annual fee. 
What's the difference between a Free Listing and a Premium Listing and how much does it cost? Learn More
Submission Guide
Use the Submission Guide below for easy instructions. 
Each number corresponds to the input field on the submission form.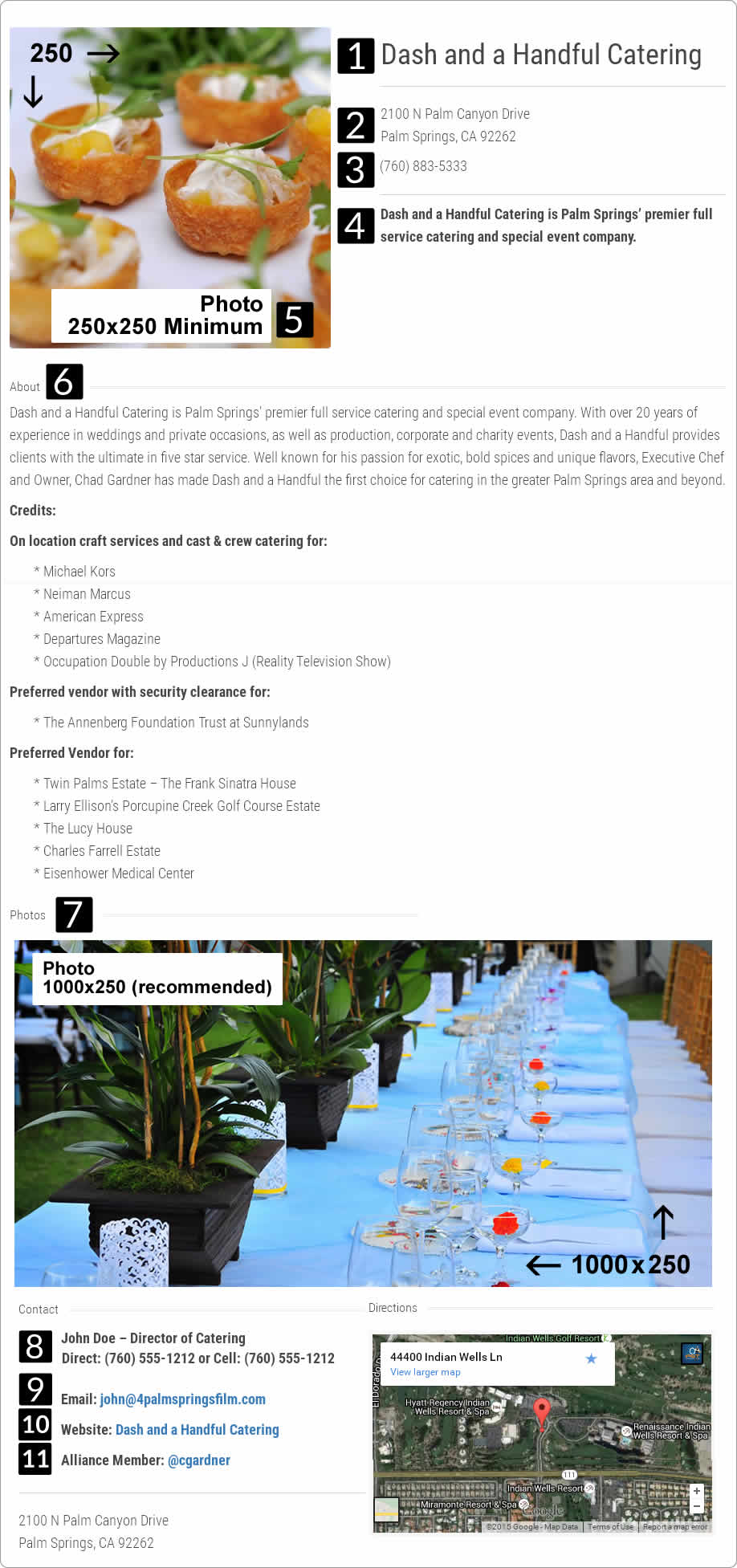 Showcase your business like no other!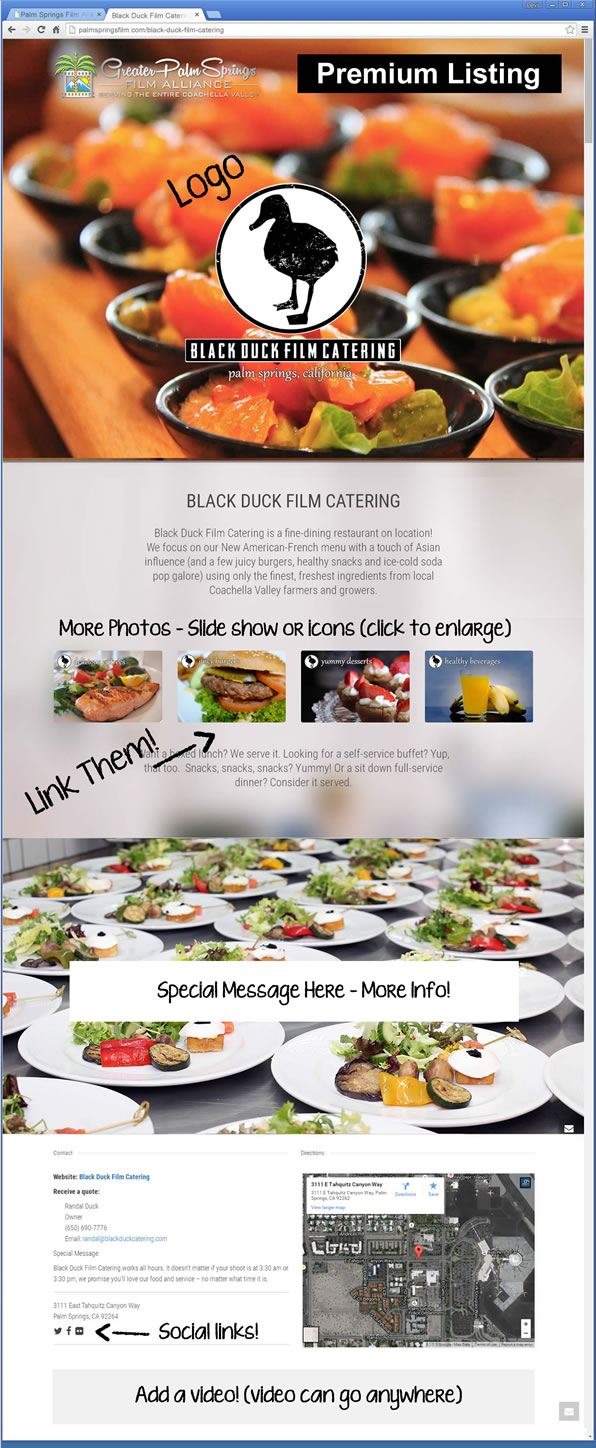 One-hundred percent you!
You work hard at delivering great product and service – let the Alliance work hard at marketing your business to the film industry – it's what we're here for!
Upgrade from the free listing to a dedicated page and we'll really make your business stand out!
Other businesses are not allowed on your page.
Add more photos, videos, music and contact form.
We'll take care of programming and design.
See it featured on the landing page, home page and sidebars.
Get the attention you deserve!