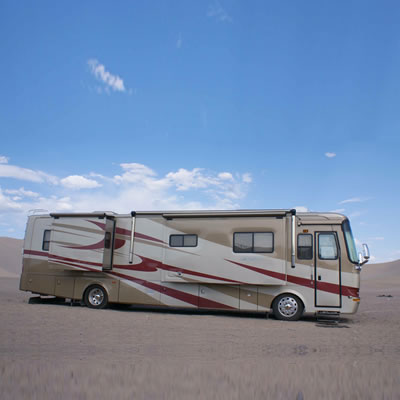 Mike Green Production Vehicles
---
P.O. Box 129
Frazier Park, CA 93225
Contact: Michael Green (818) 317-7099
---
I provide motor homes and portable restrooms for commercials, photo shoots, features, and music videos. No job is too small or two large.
Motor Homes: My motor home, the Ambassador, is forty feet long and can be used as a talent or production RV. It has four slide-outs, make-up/hair station, large living room, wardrobe area in the rear. It also has Wi-Fi, DirecTV, espresso maker and more.
Portable Restrooms: I provide production companies, municipalities, government organizations, and individuals with clean, fully functional portable restrooms throughout the Southern California region.
Location Services: I have been working in the greater Palm Springs area for over 14 years. I can assist you in finding the best locations for your project. I can also help you with lodging and other services.