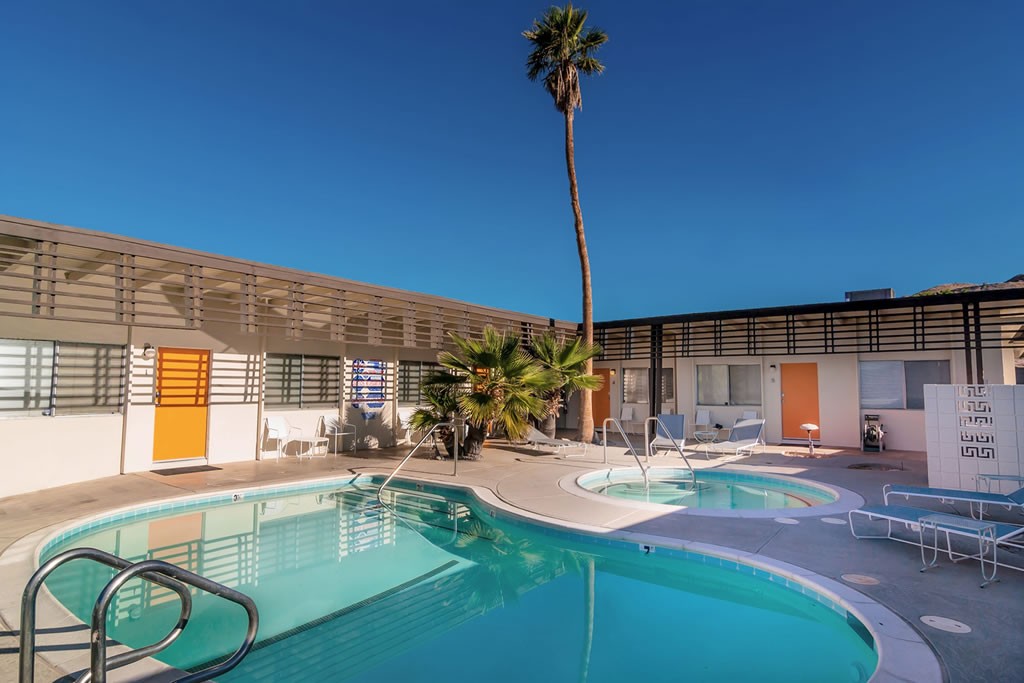 AVAILABLE FOR:
Still Photography, Film, Television & Music Videos
Desert Hot Springs, California
These beautiful, spacious, fully furnished, mid-century modern condos provide a comfortable and stylish "home away from home" nestled in the hills of Desert Hot Springs. The apartments come with a full kitchen, walk-in closet, central heat and air conditioning, and original mid-century details throughout. The open floor plan lends itself to casual and relaxed living.
Ask about room rentals for crew and talent; overnight stay, basecamp, makeup, wardrobe, restrooms, breaks, etc.





Free Parking
Street Parking