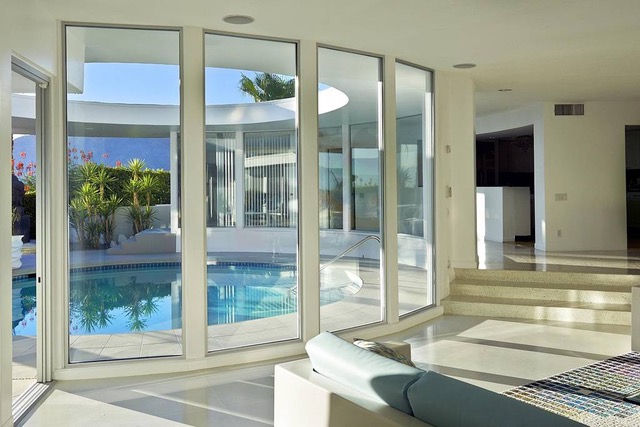 AVAILABLE FOR:
Still Photography, Film, Television, Music Video & Corporate Events
It was only natural that Nicholas French and his wife, Carole, would be knocked off their feet when they saw the twenty-eight hundred square foot R. Denzil Lee villa perched on a slope of the Cahuilla Hills in South Palm Springs.
Nicholas, an internationally known figure in the world of hair design and fashion, grew up, as he describes it, in the explosively exciting world of London in the 1960's with a hairdresser father who was part of that vibrant scene. So when this 1960s home with its swooping lines and circular walls appeared in Nicholas' and Carole's lives, it was perfect.





Limited Parking
Please Inquire