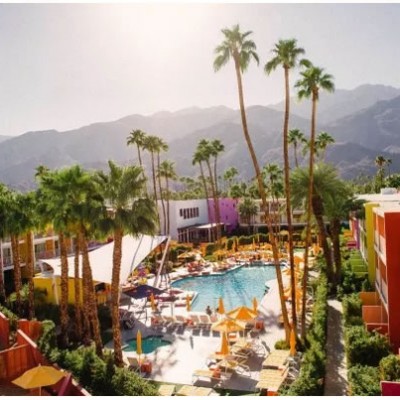 ---
1800 East Palm Canyon Drive
Palm Springs, CA 92264
---
Contact: Harim Kim for special film friendly rates:
(Office) 760 -969-6472 (Direct) 808-264-0351
---
Saguaro Palm Springs specializes in hosting production film crews shooting in the greater Palm Springs area including the Joshua Tree region. Be sure to ask about their special Film Crew Rates and Production Parking!
With sunny skies, poolside relaxation, and a restaurant with vibrant flavors by Iron Chef Jose Garces, The Saguaro Palm Springs boutique hotel offers uncomplicated fun with a splash of mid-century technicolor.
Dive into your great escape.
And we're film friendly offering entertainment and production packages year-round!
Contact: Harim Kim for special film friendly rates:
(Office) 760 -969-6472 (Direct) 808-264-0351
1800 East Palm Canyon Drive
Palm Springs, CA 92264