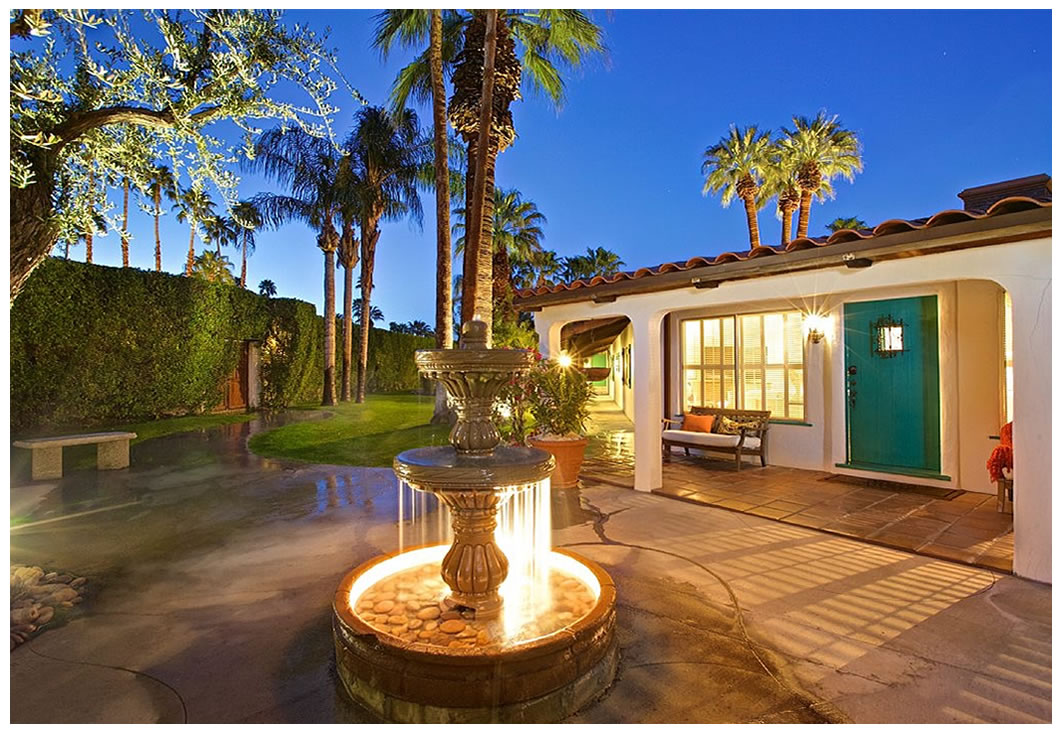 AVAILABLE FOR:
Still Photography, Film/Television/Commercial, Talent Accommodations, Vacation Rentals, Special Events.
The Hacienda was built during the Golden Age of Hollywood. Movie stars, movie moguls and the rich and famous gathered at the Hacienda from its build date in 1937 to this very day.
Hacienda de Campos (Mansion of the Fields) is owned by Debra Fields.  Debra is a long time resident of Palm Springs and has hosted many events to include weddings for more than one hundred guests, Palm Spring Film Festival parties, film location for major Hollywood movies, family reunions, sales and board meetings, vacation rentals for families, couples, small groups of friends and Hollywood royalty.


1 Home (3000 sf)
1 Casita (1500 sf)