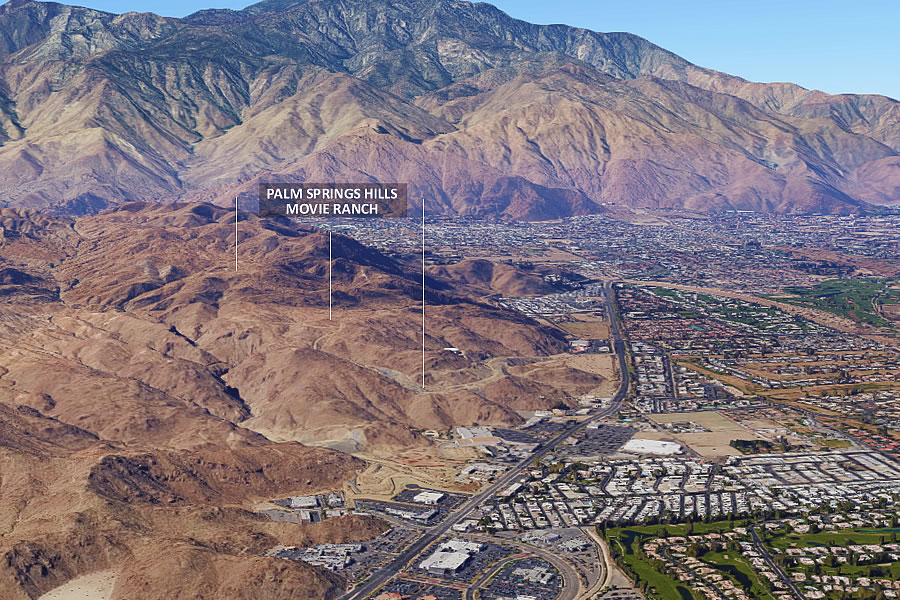 AVAILABLE FOR:
Film, Television, Commercials, Music Videos, Still Photography & Special Events
PALM SPRINGS HILLS MOVIE RANCH
Directly off Hwy 111 in Palm Springs, the Palm Springs Hills Movie Ranch is the closest privately-owned vistas in the city.
With spectacular views of Palm Springs and other cities to the north, to secluded, gorgeous rolling hills and rocky mountains to the south, the over 700 acres of desert vista is the perfect location for your outdoor production. Step a few yards from the edge and the city disappears giving a 360° view of desolate terrain: No paved roads, telephone poles, buildings, houses or people – it's 100% natural beauty – only minutes from downtown Palm Springs.

No Home or
Building Structures

On-site Accommodations
Not Available


Base Camp Parking
Dirt Roads

Palm Springs Hills Movie Ranch
Scouting: (760) 861-1182