"The State of the Industry"
Presented by Palm Springs Women in Film and Television (PSWIFT)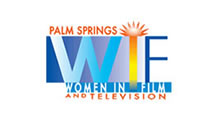 Where are we growing?
Come join Palm Springs Women in Film & Television (PSWIFT) at the Historical Smoke Tree Ranch for an informative panel discussion on the film industry here in the Coachella Valley. Each of the panelists will give us a report card on what has happened in the last year related to growth of the industry, what is in the plans for the coming year and how we all can help!
Location: Smoke Tree Ranch

1850 Smoke Tree Lane
Palm Springs, CA
(Entrance off of East Palm Canyon Drive)
Tuesday, February 6, 2018
10:45 am Check-in
11:00 am PSWIFT General Meeting
11:15 am Panel Discussion (Disney Room)
12:30 pm Lunch served in Main dining room
$30 Member
$45 Non-Member/Guest
Register Now

MODERATOR:
Mary Jo Ginther – Moderator
Director of Tourism
Palm Springs Bureau of Tourism
Mary Jo is the Director of Tourism, part of the SMG Palm Springs team, for the last ten years. The Bureau is the City's official destination marketing organization, and Mary Jo and her team work to promote the unique character and personality of Palm Springs. Read More…   Website…
2018 PANEL:
---
Kate Anderson
Director of Public Relations
Agua Caliente Band of Cahuilla Indians
Kate Anderson, Director of Public Relations for the Agua Caliente Band of Cahuilla Indians, has more than two decades of experience in public relations, marketing and film. Read more…   Website…
---
Levi Vincent
President &CEO
Greater Palm Springs Film Alliance & Film Office
Levi Vincent is a Sony Computer Entertainment (SCE) media publisher, who has written, produced, directed, presented over 120 short-story animated videos for broadcast to a global audience in excess of 40 million. Read more…
---
Janice Lopez
Film Permit Officer
The City of Palm Springs
Janice Lopez was born and raised in Palm Springs, CA and has worked for the City of Palm Springs for 14 years and has been the film permit officer for 9 of those. Read More…   Website…
---
Michelle Rodriquez
Film Liaison
Greater Palm Springs CVB
Utilizing 19+ years of experience in entertainment and publicity, Michelle Rodriguez joined the Visit Greater Palm Springs Convention and Visitors Bureau as Film Liaison earlier this year. Read More…   Website…
---
Bettina Breckenfeld & Stephanie Stethem
Film Commissioners
The Riverside County Film Commission (RCFC), operating under the Economic Development Agency of Riverside County, Read More…   Website…
---
Kip Serafin
Principal at The Kip Group | Locations 760 | Venues 760 | Events 760 | Film 760
Richard "Kip" Serafin – founder of The KIP Group has been involved in the film industry as Executive Producer, producer and product/art placement in films & commercials. Read More…    Learn More…
---