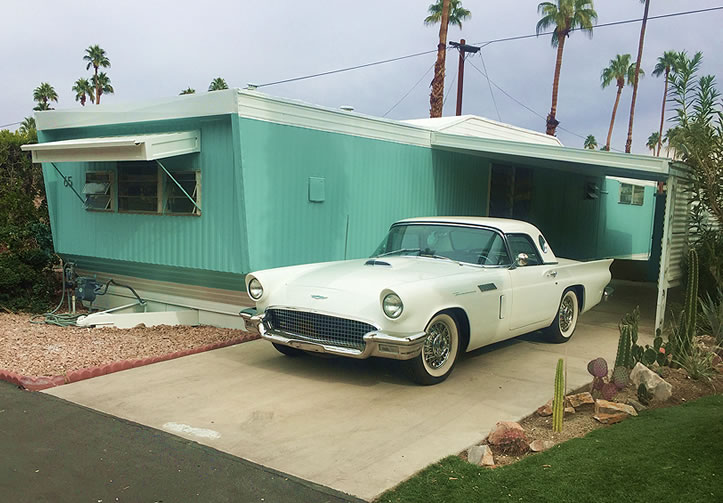 AVAILABLE FOR:
Location for photography and limited filming. It is the perfect house for an intimate celebrity/fashion shooting at a classic site including vehicle.
This Mobile Home/Trailer was built in 1964. This unusual Mid-century home has 700 sq. feet of interior space including bedroom, bathroom, kitchen, living space w/ original turquoise appliances. Add to that, an additional 400 square feet of patio and private yard bordered by high foliage. The home has original features with fantastic lighting and is 2 miles from the Ace Hotel. The central part of the home is rectangle, with 160 degrees of louvered windows and a wide slider for long shots.
The house is furnished in classic 50's 60's style. Think: I Love Lucy.
This house has a distinctive 60's California aesthetic, and captures the true spirit of the time with a '57 White Ford Thunderbird parked in the driveway which can be seen from the living room window behind the Pearsall couch.


700 sf. Home
400 sf. Patio



Limited Parking
Call for Details

MID-CENTURY MOBILE HOME – ORIGINAL SKYLINE 1964