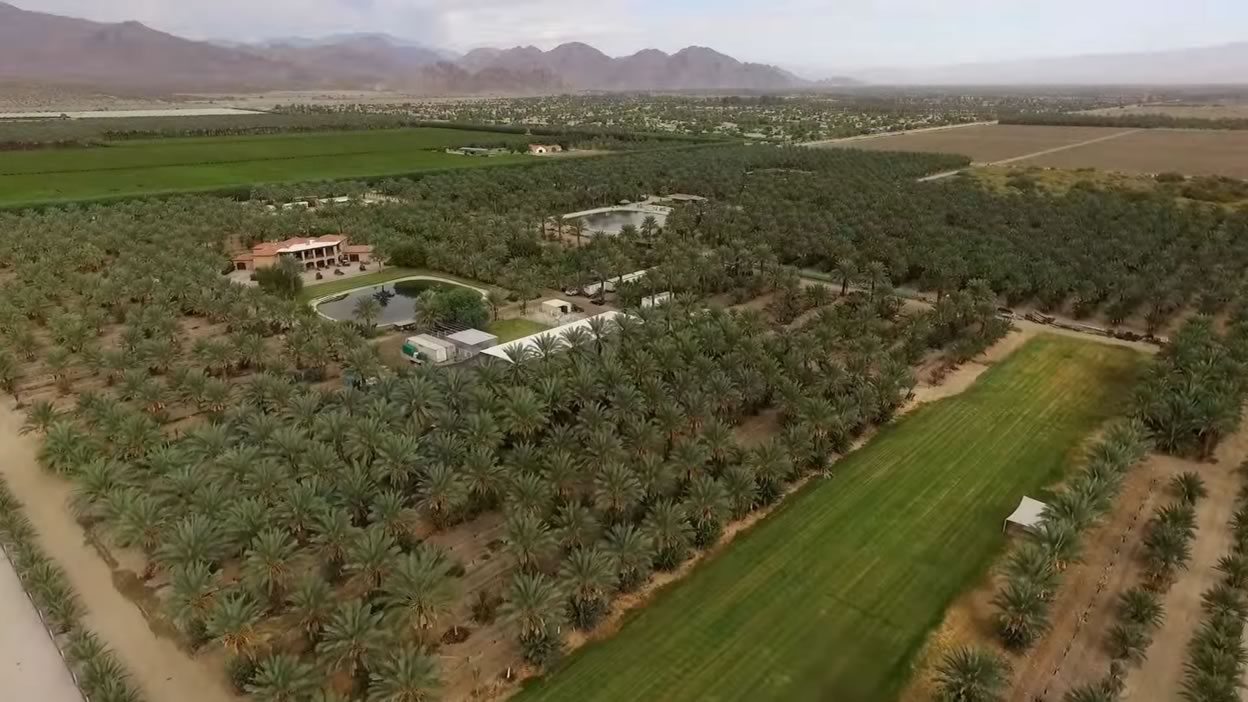 AVAILABLE FOR:
Film, Television, Commercials, Music Videos & Still Photography
Located on the east side of the Coachella Valley, the exquisite Date Farm Oasis offers 20 acres of beautiful date palm trees, a pond with waterfall and boat, two large manicured grass fields, commercial packing facilities and farm equipment. The Date Farm Oasis House was built in 2011 and dubs as a unique backdrop to any production (EXT house filming only. INT house filming or access not available).
*Date Farm Oasis scouting arranged by the Greater Palm Springs Film Office.
CONTACT:
Scouting inquiries: (760) 861-1182


Home Details
(not available)

Portable Facilities Required