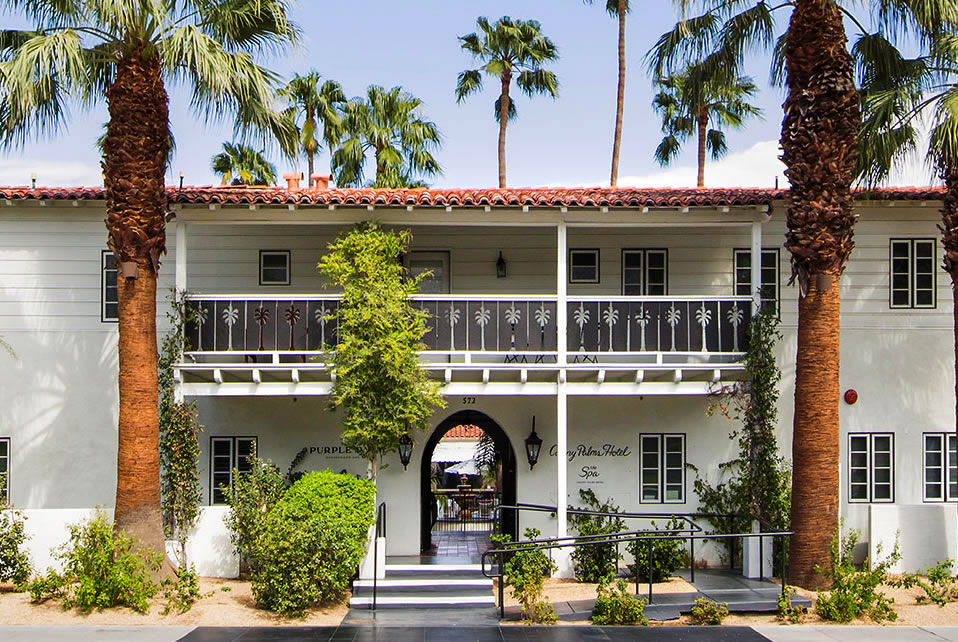 AVAILABLE FOR:
Still Photography, Film, Television & Commercial Productions, including A-list Talent Accommodations & Special Events.
Colony Palms Hotel has been known as one of Palm Springs' most iconic and luxurious downtown hotels since 1936. A desert oasis with a lively past in the heart of Palm Springs, the Colony Palms Hotel's rich and colorful history established it as an iconic part of Palm Springs and over the years it has been host to Hollywood's elite, mobsters, athletes, film producers, gamblers and politicians.
Our 57-room resort retains many charming features of its original Spanish colonial architecture, with arched entryways, covered ceilings and original ceramic floor tiles. The 65 ft. saltwater pool is surrounded by cabanas, lush gardens and stunning mountain views making it a favorite among many world-renowned photographers. Capture the essence of true Palm Springs at the Colony Palm Hotel.



Single &
Double Occupancy

Saltwater Pool & Spa,
Cocktail Bar

Valet Parking
Street Parking

Call for
Crew Size Limits